Authorities tighten Corona measures
National and local measures and rules are being tightened as of Thursday, October 5th.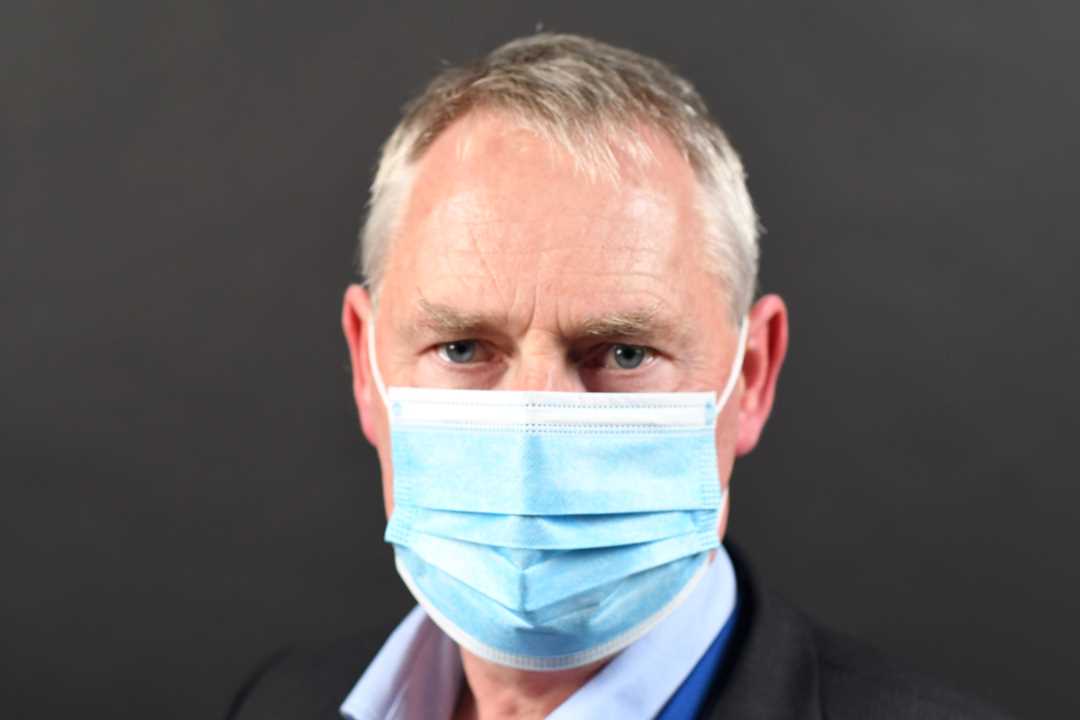 - Everyone should wear a mask when taking the bus, urges Trondheim's Chief City Executive, Morten Wolden.
In Trondheim, 20 new cases of Corona virus infection were registered on October 4th, the highest number of daily infections since August. This was also the highest daily number in our city so far.
It is also the highest number so far in the pandemic, although the figures are not comparable, because testing during spring was limited to few groups of people and the test capacity one tenth of today's.
Here are some new infection control rules, mandatory to us all
Trondheim municipality asks everyone travelling by public transport during rush hours to wear a face mask, as the local infection rates in are now increasing. Whenever you take a bus, please wear a face mask.
The Norwegian government presented new austerity measures at a press conference on Thursday morning.
For the weeks to come, everyone must stay at home as much as possible and limit their social contact with other people.
Avoid all unnecessary domestic travel.
As of Friday, November 6th, all Norwegian bars and restaurants will close at 12 p.m. No new guests will be admitted in liquor licensed restaurants after 10 pm.
Private gatherings in public places and on rented premises are limited to 20 people.
Indoor events without fixed seats can admit no more than 50 people.
Indoor events with fixed seats for everyone in the audience can admit up to 200 people.
Travelers from red countries must present a certificate of negative Covid-19 test upon arrival in Norway. The test must have been taken less than 72 hours before entry. If the person does not present such a test certificate, he or she may be refused to enter.
Persons arriving in Norway must have a permanent residence in the country, or the employer or client must guarantee a suitable place of residence upon arrival in Norway. Everyone else must stay in a quarantine hotel and test themselves during the quarantine period.
The government's overview of new measures and recommendations
STAY AT HOME: Norway's Prime minister, Mrs. Erna Solberg, encourages us all to stay at home whenever possible.
Local measures
Trondheim Municipality recommends and encourages everyone travelling by public transport to wear a face mask during rush hour traffic.

Otherwise, everyone is encouraged to avoid travelling by public transport during rush hours.
The local bus provider, AtB, has made an overview of the bus departures they want people to try to avoid (in Norwegian). This is to prevent too many passengers at the same time.

Everyone is encouraged to work from home if possible.
Efforts to stop the virus import from red countries
In a joint effort, Trondheim and Stjørdal municipalities want to get more of the flight passengers from abroad to test themselves on arrival. Many of the infection cases in Trondheim are imported, through people arriving from red countries.
- We have control of the situation, but there is an increase in the number of infected people from abroad. We do not know if everyone who comes to work in Norway are tested on arrival. We therefore fear unknown infections among foreign workers in Trondheim, says municipal chief physician Tove Røsstad.
For this reason, the municipality of Trondheim, among others, also called for a national regulation to help prevent infected people from entering the country.
New national rules of November 5th, 2020, require all travellers from red countries to present documentation of a fresh covid-19 test on arrival.
Despite a negative test, travellers can still be infected or become infected at a later date, and must therefore be quarantined for 10 days upon arrival.
Former rules still apply
Be careful with hand hygiene

Keep your distance from each other

Stay at home if you are ill

Get in touch to test yourself if you have symptoms.

It is important to limit the number of close contacts, i.e. people you have contact with, to a minimum.
Trondheim Municipality encourages everyone to follow the guidelines and recommendations issued by the national health authorities.
Stay informed about the corona situation through local and national media. The situation can change quickly, as can the measures and rules implemented.
Sist oppdatert: 13.11.2020