6 things you need to know about mandatory face masks
Trondheim municipality has introduced a mandatory use of face masks on public transport in Trondheim.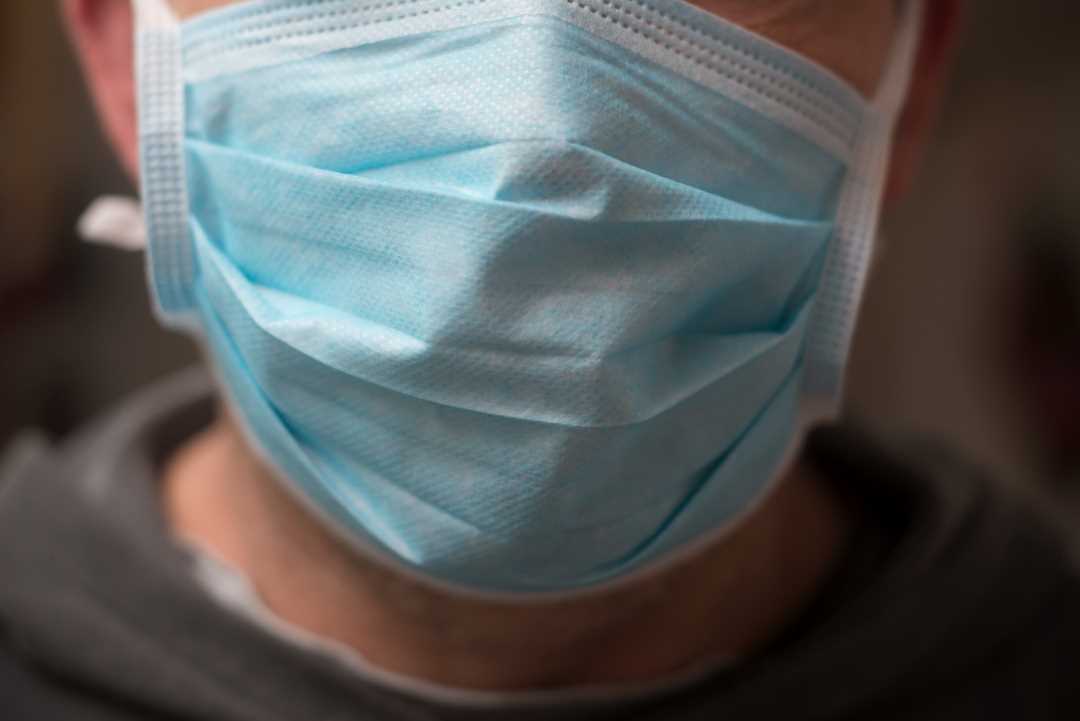 Please note: Face masks do not replace the need to keep your one meter distance from each other. For medical reasons, some people cannot wear face masks. If you observe someone on the bus without a face mask, please keep this in mind and respect it.
1. When and where does the face mask rule apply?
The requirement to use a face mask applies to anyone older than 12 years on traveling by public transport within the municipality, between 07:00 and 09:00 a.m. and between 14:00 and 17:00 p.m.
The rule also applies on public transport whenever it is impossible to keep at least one meter distance to the next person.
For instance, if you travel by public transport at 12:00 a.m, and the bus is packed with people, then the use of face mask also applies. If you take a taxi, the use of a face mask applies around the clock.
The rule also applies to school buses, during the same time periods as for all other public transport. For children under the age of 12 it is not mandatory to wear a face mask.
A mandatory use of face mask has not been introduced for trains. The reason is, that on board a train it is far easier to keep a one meter distance to others.
2. Why a mandatory use of face masks?
A while ago, the municipality of Trondheim issued an invitation to the city's residents to wear face masks when traveling by public transport during rush hours. This led to some people taking the call seriously, but far from everyone did so.
Now we are facing winter, and soon there will be snow. Many of us, until now having used our bike or walked to and from work and studies, will use buses and trams. The more passengers, the more difficult to keep your distance. Therefore, Trondheim municipality now introduces a mandatory use of face masks.
Trondheim also encourages neighbouring municipalities to introduce a similar scheme.
3. What kind of face masks can I use?
If you travel by public transport, you can use disposable face masks you buy from the pharmacy or some other shop, cloth masks that you can buy in shops, or masks you have sewn yourself.
If you use a disposable face mask, you must throw it safely in a trash bin when the journey is over. If you use a cloth face mask, it must be washed at 60 degrees after use. Cloth masks should preferably be washed between each time you use them. If you use it a few times between each wash, it will still protect others from infection. It is better to use such a face mask several times, than to run out of face masks.
4. How do I wear a face mask?
Here are some simple rules for proper use:
Wash or spray your hands before putting on the mask.
When using a disposable face mask, keep the light side towards your face.
After putting on the mask, squeeze it over the bridge of your nose and pull the mask down over the chin.
Try not to touch the mouthpiece when using it.
When you have finished, it should be thrown in the nearest rubbish bin. You can also put it in your pocket and throw it away when you get home.
After removing the mask, wash or spray your hands.
5. Do I have to pay for the face masks myself?
Yes, you have to pay for your face masks yourself. In the same way as in Oslo and Bergen, where mandatory use has also been introduced, each individual passenger is responsible for obtaining their own face masks.
This also applies to pupils and students over 12 years of age. Face masks are not part of the free teaching equipment, according to The Norwegian Directorate for Education and Training. Mouthpieces, in the same way as clothes, shoes, gym clothes, to be worn during school hours, face masks must be covered by each pupil's parents.
6. Can I get or buy a face mask on the bus?
No, the buses do not have face masks for sale or distribution. You have to arrange this yourself. The transport companies must ensure that face masks are available in taxis for drivers and passengers. On the buses and other public transport services, the companies must ensure that face masks are available for drivers and employees, but not for passengers.
More about the use of face masks, from the Norwegian Institute of Public Health (NIPH).
Sist oppdatert: 01.10.2021