Now it is COMPULSORY that you use a face mask
The city executive board has decided that the use of face masks shall be compulsory in Trondheim from Wednesday 16 December. Failure to follow this order can result in a fine or imprisonment.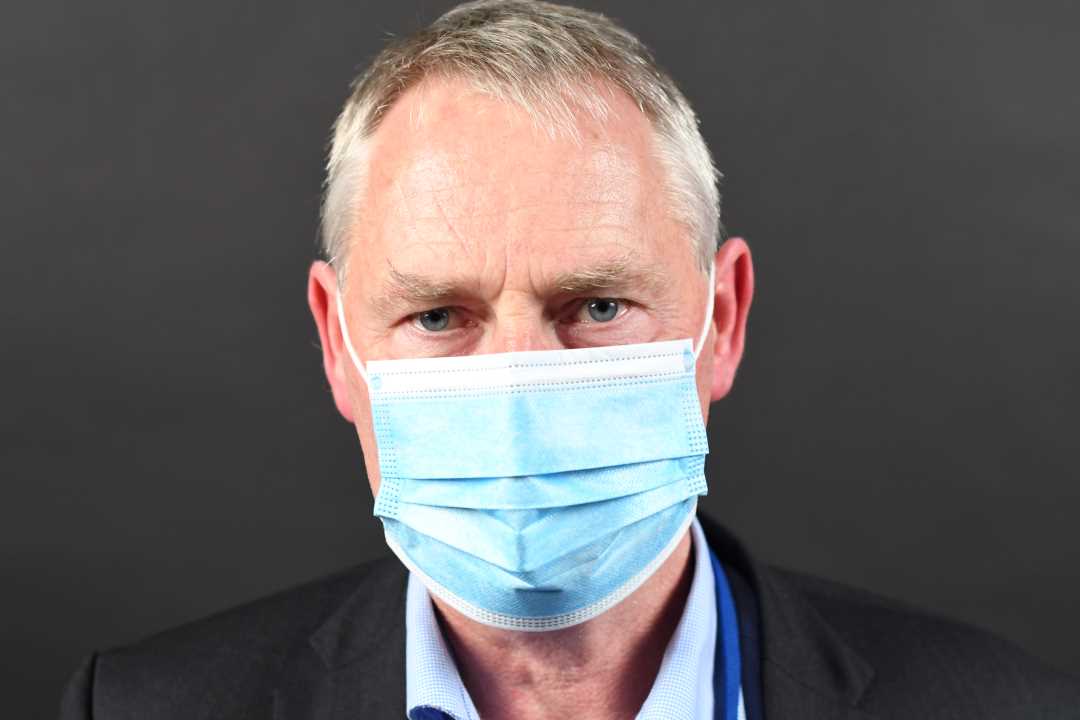 The previous strong recommendation to use a face mask did not have the positive outcome that the city executive had hoped for. Recently, there has been an increase in the rate of infection so that the measures for protecting society from infection are now being tightened.
On Wednesday 16 December, the City Executive Board, on behalf of the City Council, approved the Chief City Executive's proposal on temporary regulations relating to protection against infection.
The official order lays down that face masks shall be used:
in shops

in public areas in shopping centres

in bars and restaurants, licensed and unlicensed, with the exception of when you are sitting at the table. The official order applies to both staff and guests

in hairdressing and beauty salons and other businesses with one-on-one contact, e.g. skin-care clinics, tattoo parlours, piercing clinics. Both staff and customers come under the official order

religious and worldview meeting places/premises

culture-, sports-, training- and recreational facilities, for example the cinema or sports arenas/gyms. The order does not apply when taking part in the activity itself

outdoors in areas where many people are gathered (e.g. the Christmas market)

driving schools and driving instruction. Both staff and pupils come under the official order

on the bus and tram, weekdays between 7 am and 9 am and between 2 pm and 5 pm when passengers cannot maintain at least one metre's distance from each other. This official order applies in Trondheim, and also on bus routes that include other municipalities

all taxi transportation in Trondheim. Both drivers and passengers must use a face mask

waiting rooms at the doctor's, dentist's office, and other health service personnel

common areas in public buildings that are open to the public
This official order applies to everyone born before 2008, but not to people who cannot use a face mask for medical reasons. It is not required to have a medical certificate to document an exemption for medical reasons.
Pupils and staff at schools, SFO (school day care) and kindergartens also do not come under this official order.
Kindergartens are encouraged to try to make it possible for the children to be brought and picked up outside the kindergarten.
This temporary order is in force until 9 January 2021, but can be extended if necessary.
Translations
الآن يجب عليك ارتداء الكمامة - arabic
Maintenant, vous DEVEZ porter un masque - fransk
در این اماکن باید اکنون ماسک بزنید - persian
Teraz MUSISZ nosić maseczkę - polish

Теперь Вы должны использовать маску - russian
ئێستا ئەبێ لەم جێگایانەدا کەڵک لە دەمامک وەربگیررێت - sorani
ሕጂ ማስኬራ ግድን ክትጥቀም ኣለካ - tigrinja
Trondheim Municipality's face mask poster - for anyone to download.
Sist oppdatert: 17.12.2020