Corona rules
Updated Corona rules in Trondheim, as of March 24th 2021.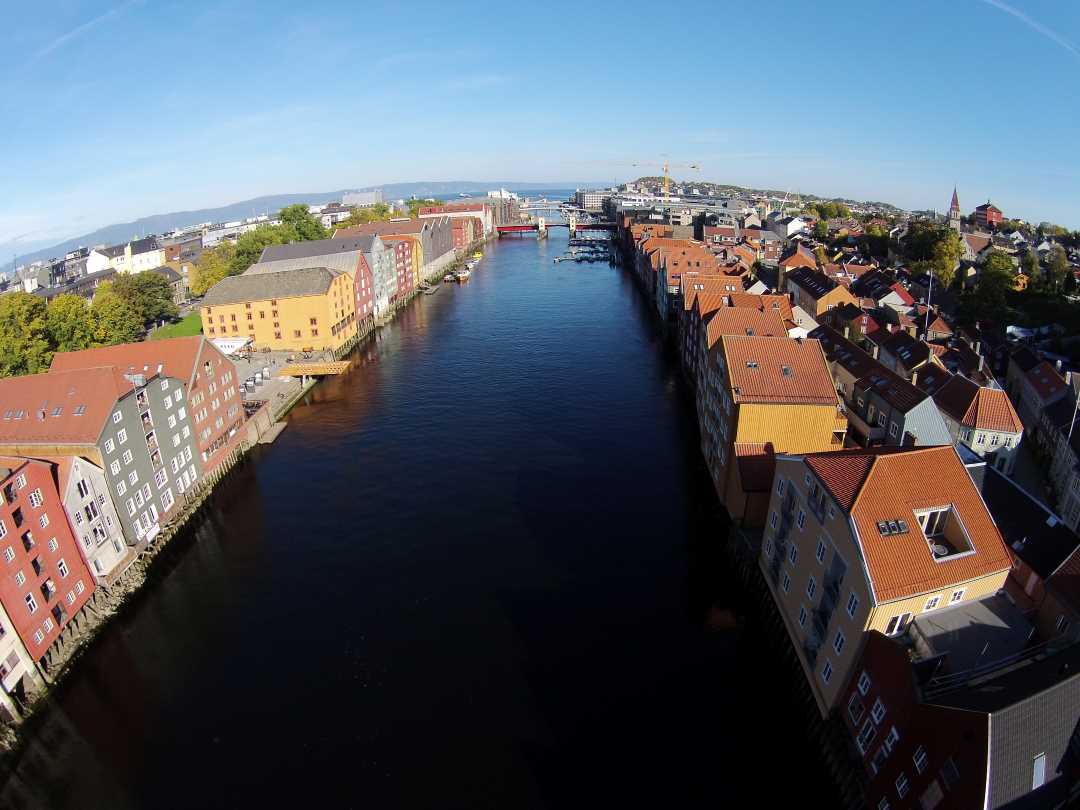 This document was last updated after the presidency's meeting on January 5th 2021.
One-meter distance has now become two meters. As of midnight 25th March 2021, a national ban on serving alcohol will be introduced at restaurants, bars, pubs, nightclubs, cafes, etc. This article gives you an overview of national corona rules and recommendations, as well as the local rules and recommendations which apply in Trondheim municipality.
Many rules
We understand that it can be difficult to keep track of all local and national rules, measures and advice. Here is an attempt to clarify:
National rules surpass and trump everything and apply to all municipalities across the country.
Local rules which are established in local regulation may be stricter than national regulations and national recommendations. If the local rules are stricter than the national ones, then it is the local rules that must be followed.
If local recommendations and national recommendations are not completely consistent (as is the case, for example, with the use of face masks here in Trondheim), local recommendations must be considered, as these are assessed on the basis of the local infection situation.
The rules are tightened
The government has tightened the corona rules and recommendations. Of course, national rules also apply to us in Trondheim. You can read more about the government's new guidelines here.
Limits on number of social contacts
Trondheim municipality recommends that all residents limit the number of social contacts in addition to their own household/work/school/kindergarten to 10 people per person per. week.
In addition, a national recommendation applies to not having more than a maximum of two guests visiting your home, cottage or other places where it is conceivable to have visitors.
If you come from an area with a high level of infection, you should neither go on overnight visits nor have overnight visits. Those who live alone and children and young people under the age of 20 can go on or have overnight visits to one or two regular friends.
You should limit social contacts as much as possible.
What is meant by social contacts?
The main purpose of this provision is to reduce the spread of infection between people. It is impossible to describe all conceivable activities and social connections a person has during a week in a regulation or such an article. The most important thing is to keep your distance from others, and meet as few people as possible. If we do that, the infection will go down. We come a long way with common sense and a little extra caution now while the infection rates are high.
People you meet
By social contacts is simply meant people you meet and have social contact with. Social contacts are people of all ages, including children. For all practical reasons, this applies to people you meet indoors and closer than 2 meters for more than 15 minutes. Then they should be counted as one of the 10 you have on your "quota" during a week, ie seven days.
So if you meet Per and Kari at a café in the city on a Monday afternoon, they are considered two social contacts. If you drive an evening trip by car with Ole on Wednesday night, you have registered a third social contact. How to count the number of social contacts within a week until you reach the number 10. If you have met 10 within this period of seven days, you must wait with new contacts until the seven-day period has passed. When seven days have passed, you have 10 new contacts you can meet.
Not those at work and school
You should not count those you meet in connection with work and school, as social contact.
You should also not count the people you live with, ie in your own household.
You should also not count with those you meet at the store (who you obviously keep a good distance from).
You should also not count people who are in, for example, the same gym as yourself (who you also keep your distance from) or who you meet at other leisure activities and with whom you keep more than two meters away.
Children who go to training and the like, and who meet others there, should also not be included in this number.
You can most easily relate to this by counting social contacts as people you have social contact with closer than two meters over a period of more than 15 minutes.
If you go for a walk outdoors, and keep your distance from the others, you do not need to include this in the number.
If you participate in a spinning class (or other group classes) at a fitness center, and keep more than two meters away from others, this is not considered a social contact.
The same also applies to cinema visits, a trip to the swimming pool and similar activities.
Trondheim municipality strongly recommends that people wear face masks
The government's new recommendations state that the use of face masks is recommended in all places where it is not possible to keep a distance of two meters. This is a strengthening of previous recommendations. In addition, the government recommends that you only use shopping centers and shops in your own home municipality.
Public transport and taxis
In the local regulations for Trondheim, however and in some cases, the use of face masks is mandatory.
It is mandatory to wear a face mask on public transport and in a taxi. The order also applies indoors in station areas. In taxis, all travelers must be registered with name and telephone number.
Hairdresser, skin care, tattoo and piercing services, etc.
There is an order for the use of face masks at hairdressers, skin care, tattoo and piercing services, etc. The order applies to both employees and customers.
Customers can remove the face mask when needed to perform the treatment.
Shops and shopping centers
The number of customers must be limited based on the size of the premises so that it is possible to keep a distance of two meters at all times. If you are unable to do so, you must wear a face mask.
If necessary, security shall be carried out to ensure that the requirement is complied with.
Guide for the retail industry during the covid-19 pandemic.
Restaurants, nightclubs, bars, pubs, cafe, etc
The government has introduced, valid as of midnight of 25th March 2021, a national ban on serving and drinking alcohol in restaurants, nightclubs, bars, pubs, cafe, etc This ban also applies in Trondheim.
All restaurants, nightclubs, bars, pubs, cafe, etc must register all individual customers upon arrival.
Restaurants, nightclubs, bars, pubs, cafe, etc in Trondheim may remain open if they meet the requirements for proper operations of the premise which comply with the covid-19 regulations.
Trondheim Municipality may close the premises which do not comply with the requirements for infection control proper operation and the requirements in this provision.
Guide for licensed restaurants and bars in Trondheim during the covid-19 pandemic
Gyms and fitness centers
As of midnight March 25th 2021, these rules apply for gyms and fitness centers:
Indoor organized sports and leisure activities for adults are prohibited, with the exception of professional top athletes.
Fitness centers can be open to those who live in the municipality. The fitness centers can also be open for those who live in other municipalities, if they are to use the following offers:
rehabilitation and training offered individually or in small groups with an organizer.
individual training and treatment for which an appointment can be booked.
Swimming pools, water parks, spa facilities, hotel pools and the like must be closed, but can keep the following offers open:
school swimming, organized swimming courses and organized swimming training for people under the age of 20 and swimming for top professional athletes.
rehabilitation and training offered individually or in small groups with an organizer.
other individual treatment for which an appointment can be booked and where the bathroom is part of the treatment.
Amusement parks, bingo halls and similar entertainment facilities are closed.
Guide for gyms and swimming pools in Trondheim.
Sports activities
In Trondheim municipality's guide for sports, you will find updated information about which rules and measures apply. This is continuously updated. You can find the guide by clicking on the link below.
Guide for sports in Trondheim.
Culture and events
The government recommends that all planned events be canceled. If events cannot be postponed, these rules apply:
Indoors; 20 people are allowed at events with fixed, designated seating.
Indoors; 50 people are allowed at sports events for people under the age of 20 who belong to sports teams in the same municipality.
Outdoors; only 50 people are allowed at events.
It is allowed with 50 people at funerals and funerals when permanent designated places are used.
Local rules in Trondheim
Trondheim Municipality will open, as of 3rd March 2021 for children and young people in the region to compete in Trondheim. Trondheim Municipality presupposes that acceptance is obtained from the home municipality that the organization / group can compete in Trondheim.
Trondheim Municipality is open to age-mixed leisure activities where adult participation is a prerequisite for children and young people's activities. Where the minimum ⅔ of the participants is under 20 years of age, rules and recommendations apply to children and young people for the whole group.
Trondheim municipality opens for outdoor leisure activities and competitions for people over the age of 19 where the athletes can mainly keep at least two meters distance from each other. This applies to e.g. organized exercises outdoors.
Guide for culture and events in Trondheim.
Home office
It is recommended to use a home office where it is appropriate based on the nature of the work. The employer must ensure that employees work from home in all workplaces that are practically possible.
Visits to nursing homes and welfare centers
Information for relatives about visits to nursing homes and health and welfare centers
Visits to and from municipal nursing homes and health and welfare centers should be carried out so that the risk of infection at the institutions is as small as possible.
Vaccination against covid-19 significantly reduces the risk of becoming seriously ill with covid-19, but does not provide adequate protection and can therefore not prevent all cases. It is therefore necessary to maintain basic infection control measures during visits.
The advice below will reduce the risk of infection.
In the event of a worsening or uncertain infection situation, there may be further restrictions. These are described in the last part of the document.
For residents with a short life expectancy, we have our own rules.
Wait with a visit if you are ill, have been traveling, or may have been exposed to infection
If you are ill, do not visit. If you become ill within 48 hours of visiting, you must notify the nursing home and sign up for a corona test. If you test positive for corona, you must state to the infection control office when and where you have visited a nursing home.
If you have been traveling abroad, you should not visit until 10 days after returning home.
If you have been traveling to an area of the country with a high level of infection, we ask that you call the unit to investigate the possibility of a visit.
If you are in quarantine or have been in a situation where you may have been exposed to infection, you should wait with a visit.
Distance
Keep a distance, at least 1 meter to all other residents and health personnel, during the entire visit.
Vaccinated residents may have close contact (hugs, etc.) with 2-3 next of kin who are the same over time. In addition, vaccinated residents are free to receive visits from people who have been vaccinated. To be considered vaccinated, at least 1 week must have passed since the second vaccine dose.
Have good hand and cough hygiene
Hand sanitizer is available on all premises. Use this when you come and go as well as before and after contact with the person you are visiting. Help your loved one to wash their hands or clean them with rubbing alcohol at the end of the visit. For a simple cough or sneeze, use a paper handkerchief and wash / spray your hands afterwards.
Servings and gifts
You can eat food brought with you, as long as everyone performs hand hygiene before and after eating. It is not possible to use the kitchen inside the institutions.
Residents can accept gifts, but staff and residents must perform hand hygiene after handling them.
Arrange a visit in advance
Visits to our health centers and health and welfare centers must be arranged in advance, to avoid too many visits at the same time. Visitors who are counted among permanent 2-3 next of kin do not need to make an appointment in advance, but must contact employees on arrival to register the time of contact and clarify the infection risk status.
Registration of visits
Health centers and health and welfare centers must register contact information and time of visit for all visitors if infection tracking becomes necessary.
We want you to register your visit by Safespot.
The health centers and health and welfare centers can assist in the registration, or register the visit for you.
Upon arrival, staff will ask you if you are healthy, have been abroad for the last 10 days, or if you have been in contact with someone who is ill. This is done to prepare you for visits.
The entrance area at the institution is a public space, and hence you must follow the current rules for use of face masks in Trondheim Municipality.
Where can the visit take place
Visited area / common room
Some units have their own visiting area outside the institution. It is possible to receive several visitors at the same time at such premise, as long as you can keep at least 1 meter distance. This area is also used in cases where there must be a distance of 2 meters.
Common area in the department
The 2-3 closest relatives can use the common area together with the vaccinated resident as long as they keep at least 1 meter distance to everyone else. Common area is first and foremost the residents' zone. You will be able to be referred to the room if it is difficult to maintain distance.
Patient room
Visits to residents' rooms are possible for patients who have private rooms and for visits that do not require a distance of 2 meters.
Outdoor visits
We encourage visitors to bring residents who are able to do so on outdoor visits, use the garden or the immediate area of ​​the institution.
Excursions with visitors
Residents who are able to do so and want it can join visitors on excursions / homes as long as this has been agreed with the institution. In such cases, the visitor is responsible for following the infection control advice.
Residents in care homes
The same infection control recommendations apply in care homes as in health centers and health and welfare centers.
As a care home is a private home, however, it is up to the individual resident to what extent they want to receive a visit.
We welcome you to visit.
Contact your health center and health and welfare center for information on how to do this.
The Norwegian Directorate of Health's guide
Kindergartens and schools
Primary schools and kindergartens are still operated at a yellow level, but are under continuous assessment based on the current infection situation.
It is assessed at each individual unit whether it is necessary to reduce the opening hours in the kindergartens somewhat.
If there is a need for reduced opening hours due to reduced staffing situation, quarantine and the like, information about this is sent out from the individual kindergarten.
Lower secondary schools and Middle schools
All secondary schools, middle schools and schools with 1.-10. classes are now operated at the yellow level.
Upper secondary schools, universities, colleges and vocational colleges
It has previously been decided that there will be digital teaching in universities, colleges and vocational colleges from and including 6th April 2021. This is now being accelerated to 25th March 2021.
Upper secondary schools are still run at a yellow level in Trondheim.
Traveling between municipalities in Norway
Trondheim municipality recommends its residents not to travel unnecessarily across municipal boundaries.
Updated information about travel in the Trondheim region.
You can check which advice and recommendations applies to other municipalities on the website of the relevant municipality.
National councils have also been prepared for Easter.
Quarantine hotel
Here are the rules that apply to quarantine hotels and exceptions to the rules
Local information about quarantine hotel stays
The government has tightened the rules for quarantine hotels for those who return home after unnecessary trips abroad.
People who return to Norway after unnecessary trips abroad must spend the entire quarantine period in quarantine hotels. This takes effect as of midnight Monday 29th March 2021.
Sist oppdatert: 26.03.2021