Which infection control measures must students follow?
What do we mean by close social contacts? How should students who live in shared accommodation relate to infection control? What about those who have a boyfriend or girlfriend? Students have many questions.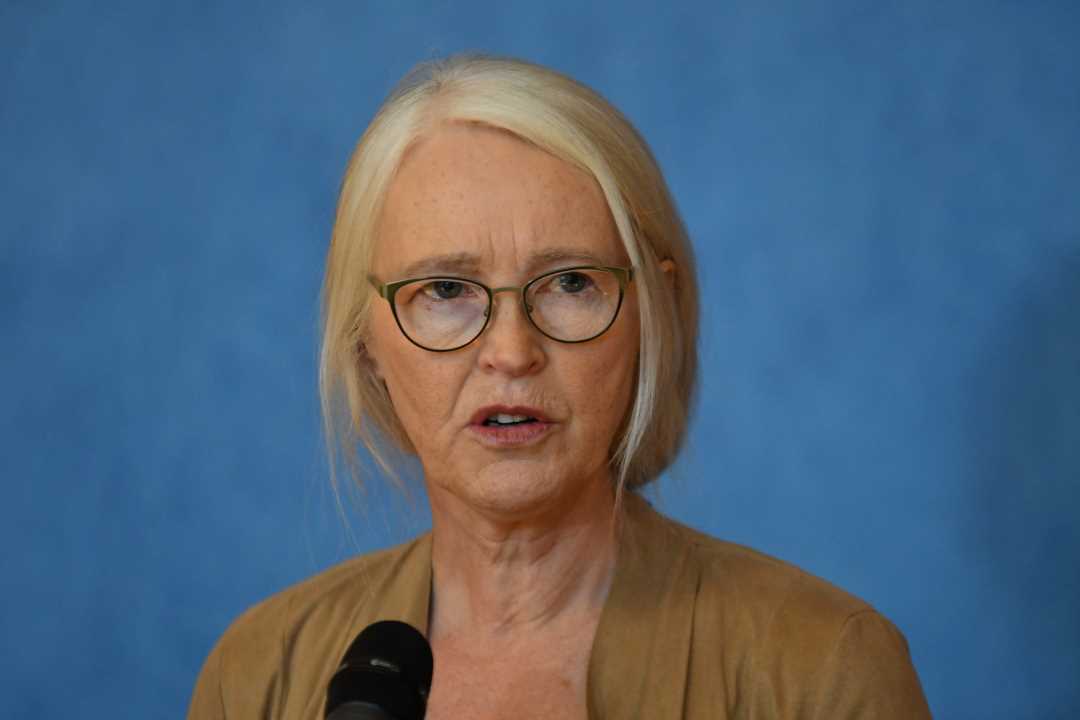 Municipal chief physician Tove Røsstad
In this article, the chief physician of Trondheim's municipal health service Tove Røsstad and the chief physicians for infection prevention and control answer questions about the regulations in effect and practical advice for students.
What do we mean by close social contacts?
Trondheim municipality defines social contacts as: People you meet and have social contact with. Social contacts are people of any age, including children. In practice, this applies to people you meet indoors and you are closer than 2 metres to them for more than 15 minutes. They must then be counted as one of the 10 people you have in your recommended "quota" during a week – that is, seven days. In your quota, you do not need to count the people you meet in connection with work and your educational institution. And you do not need to count the people you live with – that is, the people in your own household.
The advice is to limit the number of social contacts to ten people per week. What about everyone who lives in shared accommodation – how should they interpret this?
According to the municipality's recommendations, each person can have 10 social contacts in addition to their flatmates/house mates/workplace and study activity contacts on campus. But keep in mind that contact with many other people increases the risk of getting infected by people who do not know they are infected. So our recommendation is that everyone should limit the number of contacts in their personal life, at their workplace, on campus and at events.
If you live in shared accommodation with 10 other people, can you have social contacts other than these people?
See above.
What about those who share accommodation with more than 10 other people?
See above.
Many people who live in shared accommodation have little contact with each other apart from sharing a kitchen and bathroom. Are they regarded as a household?
Yes, students who share a kitchen and bathroom are regarded as a household in connection with the coronavirus.
A lot of people who share accommodation with many others experience loneliness because they cannot have contact with others. Would it be an idea for them to have good routines for disinfecting communal areas between use?
For accommodation shared by many people, there should be good routines, if possible, to avoid having everyone end up in quarantine if one person gets infected. For example, you could consider whether the people living together can be divided into smaller groups who have fixed times in the kitchen, fixed zones in the kitchen and routines for cleaning frequently touched surfaces with soap and water and/or alcohol-based sanitizer before and/or after use.
What about those who have a girlfriend or boyfriend who does not live in the same shared accommodation, or who lives in another shared unit? Can they have contact?
Of course they can be in contact with their partner, but we recommend that they avoid spending time in communal areas in large shared buildings apart from the one in which they live themselves.
Can you socialize with people you have a student or work relationship with, since they are close contacts already?
You can socialize with people you have a student or work relationship with. Then they are counted among the 10 social contacts for the week.
What if people get together in a student organization? Are these counted as social contacts?
It depends a bit on what kind of meeting it is. If it is a work-related meeting, the participants are not regarded as social contacts if they keep a distance of one metre from each other and are careful about hand hygiene and cleaning surfaces that other people touch frequently.
It is difficult to compare living in shared accommodation with living at home with your family. Now, the same rules apply for different living conditions. Does it have to be this way?
Each person can have 10 social contacts. whether they live in an ordinary family or shared accommodation. Typical families can (according to the national recommendations) have up to 2 guests. There should not be more guests in total for shared accommodation with 5 or fewer residents. Large groups living together in shared accommodation should have as few guests as possible because of the potential for spreading infection.
What about visits to private homes? What are the rules for that? Can you have more visitors if they all live in the same shared accommodation?
In private homes, the national recommendation is up to 2 guests, possibly more if the guests belong to the same household (shared accommodation unit). The size of the private home is the deciding factor. You must be able to keep a distance of at least one metre away from people from another household.
What must I do if someone I share accommodation with ends up in quarantine?
You will then need to go into "waiting quarantine" (ventekarantene) until the person you are sharing accommodation with tests negative. The student who is in quarantine will be offered the opportunity to move into a quarantine hotel (free of charge) unless the student can have a private bathroom in the quarantine period and can stay in his or her own room.
What is Trondheim municipality now advising about travelling home? Can I go home and be together with my family in Norway?
Yes, there is no ban on travelling in Norway. The recommendation is to reduce travel to a minimum, especially to and from areas with high infection rates. The recommendation does not apply to students and single people, but they should be aware that if their journey home is to an area with high infection rates or if they socialize with people who come from such an area, their chances of getting infected are relatively high. You are therefore recommended to keep to yourself as much as possible for the first 5-7 days after you return, and to get tested if there is the slightest suspicion that you might have been infected.
What information is given to international students?
International students follow the same rules. If they travel home, they must go into mandatory quarantine when they get back to Norway.
Many people react to the speed at which information and measures change. Student life often changes from one week to the next. When the situation changes quickly, you get locked into a situation where you can't do anything. Is it possible to achieve more predictability?
Unfortunately, it is still difficult to achieve very much predictability because the situation is changing all the time and the rules and recommendations are adapted to the situation you are in.
Here, you can read more about social contacts.
Here is up-to-date advice from Trondheim municipality about measures to prevent infection, including a definition of social contacts.
More information about the situation in Trondheim is available in the municipality's coronavirus web page.
Here you can find information from NTNU about the coronavirus rules on campus here.
Sist oppdatert: 08.04.2021